Episodes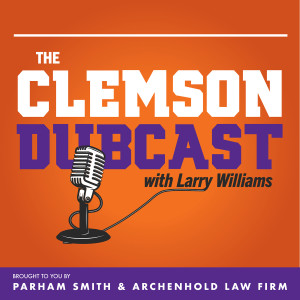 Thursday Oct 20, 2022
Thursday Oct 20, 2022
Fourteen years ago, Billy D'Andrea was the man who went to fetch Dabo Swinney from the football offices after Terry Don Phillips and Tommy Bowden parted ways.
Swinney, then the receivers coach for Clemson, couldn't understand why he was being summoned to the AD's office.
"Did I do something wrong?" he asked D'Andrea. "How long is this going to take because we're busy getting ready for Georgia Tech."
Swinney's world was rocked a few minutes later when he was told not just that his head coach was out, but that Phillips had chosen him as the interim coach.
"Who? Me? Really?" was Swinney's response as he looked at D'Andrea and then back at Phillips.
D'Andrea, who was Phillips' right-hand man during the most important juncture in Clemson football history, looks back at a time when most everyone outside of Clemson was questioning the hire at best, and mocking it at worst.
D'Andrea lives in the Clemson area and serves as a municipal judge. He also is a beekeeper, having learned the craft from the wife of former AD Dan Radakovich.