Episodes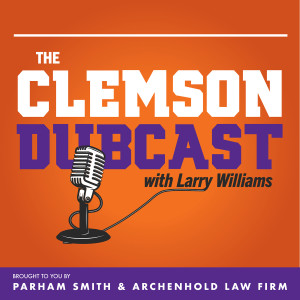 Monday May 23, 2022
Monday May 23, 2022
After spending 17 years turning Clemson's major-gifts operation from basically nothing into a national force, Bobby Couch decided to leave IPTAY and preside over the Tigers' NIL collective.
As the executive director of TigerImpact, Couch reflects on what went into his move to this new endeavor and how he is wrapping his arms around the fast-moving world of NIL.
Couch says what makes this initiative special is its emphasis on charity; recently Will Shipley took the $10,000 check he received from NIL and immediately donated it to a Charlotte-area hospital.
Couch also reminisces about developing a close relationship with Dabo Swinney through weekday pickup basketball games on campus otherwise known as the NTBA (Noontime Basketball Association).
Couch spent years as the NTBA's commissioner, organizing the daily games that involved many prominent names who are now head coaches elsewhere.
Couch remembers Brent Venables crashing into him and leaving him with a black eye that he had to explain a couple days later when he spoke in front of a group of boosters before a Clemson football game.