Episodes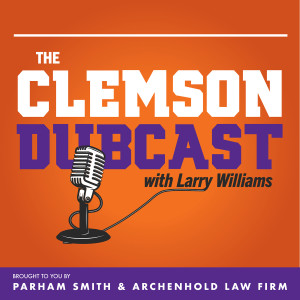 Friday Jan 20, 2023
Friday Jan 20, 2023
Fred Cunningham is an Upstate TV news institution who's been working in South Carolina since 1984, when he left his home state of Indiana and entered a whole new world.
His first indoctrination into big-time college football was in Athens when Clemson visited Georgia for a major matchup in 1984. Kevin Butler won the game on a 60-yard field goal, and Cunningham walked away mesmerized by the experience.
"I called some friends back home and said: This isn't the Big Ten down here," he said.
Cunningham spent the better part of two decades covering sports before deciding to move to the more structured environment of news anchor.
His morning show begins at 4:30 AM, and his alarm goes off at 1:40.
"I go to bed at 7 PM," he said. "I probably should go to bed earlier."
Fred is a two-time winner of the Associated Press Best Sportscast award in South Carolina. In addition to his news duties, Fred has hosted the Miss South Carolina Pageant.
Fred also shot a scene – portraying a sports reporter – opposite actor Will Ferrell for the movie Talladega Nights.
The Indiana University graduate served as a sports reporter for WOLO-TV in Columbia until April of 1987.
Before moving to the anchor desk, Fred spent 15 years as the weekend sports anchor for 7NEWS. He covered Clemson University and University of South Carolina athletics as well as NASCAR racing, the Masters and Heritage golf tournaments, the Carolina Panthers, three Super Bowls, and the rise of the Atlanta Braves into one of baseball's most successful franchises.
In his spare time, Fred loves playing golf, running, all while suffering the endless frustration of being a Chicago Cubs and Indiana Pacers fan.