Episodes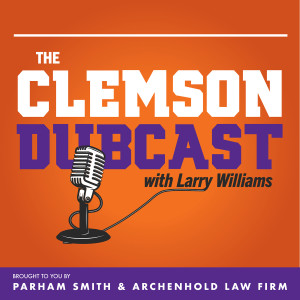 Thursday Mar 16, 2023
Thursday Mar 16, 2023
Three days ago, Graham Neff sat down with reporters and put his full support behind Brad Brownell while declaring Brownell will be back for a 14th season.
That stance is now the target of criticism after Clemson's embarrassing loss to Morehead State in the first round of the NIT.
With many wondering whether Neff might walk back some of his comments, or even reconsider his stance on Brownell's return, we provide the full audio of his conversation with a small group of media including Tigerillustrated.com.
Also, Myles Murphy and Joseph Ngata were full of nostalgia when they returned to Clemson earlier this week for Pro Day.
Both are now reminded of the wisdom Dabo Swinney often dispenses to his players, that the college years will always be the most cherished time of their lives.
Ngata stopped short of saying he made the wrong decision in declaring for the NFL, but he did seem to be experiencing some misgivings about the feeling of coming back and no longer being a part of the program.
We present the full interviews from Murphy and Ngata after Pro Day.