Episodes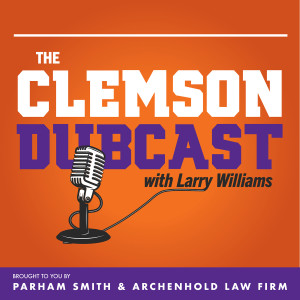 Friday Mar 03, 2023
Friday Mar 03, 2023
Jack Leggett will be back in Doug Kingsmore Stadium tonight, back facing bitter rival South Carolina in a three-game weekend series.
Leggett is asked what he'd say to Gamecocks athletics director Ray Tanner and South Carolina assistant Monte Lee if their paths cross this weekend.
"Probably not going to be a lot of conversation," he said.
Leggett says he has nothing against Lee, who replaced him as head coach in 2015, or Tanner. 
Yet he said he had a good relationship with Tanner for years until Dan Radakovich consulted with Tanner when evaluating whether to retain or fire Leggett.
Leggett said he received hundreds of text messages from people in the coaching and athletics industry after his firing from Clemson, but he didn't receive any correspondence from Tanner and still hasn't heard from him.
Leggett goes into detail on his return to Clemson as the Director of Program Development under first-year coach Erik Bakich, a part-time role.
NCAA compliance prevents him from coaching, and he admits that makes him uncomfortable because coaching is in his blood and is what he wants to do.
He says he's not sure whether this stint will last beyond this season, but he says he's thoroughly enjoying being back in the dugout and within the program he guided for so long, and to so much success.