Episodes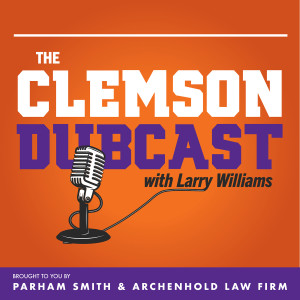 Friday Nov 18, 2022
Friday Nov 18, 2022
We check in with two writers in Tampa and Norman to get a sense of what things are like in the wake of Jeff Scott's firing, and in the midst of Oklahoma tumbling to a 5-5 record in Year 1 under Brent Venables.
Matt Baker covers South Florida for the Tampa Times. Eli Lederman covers Oklahoma for The Tulsa World.
Baker reflects on what sealed the fate of Scott, who came close to a win at Florida earlier this season.
Lederman shares what some of the complaints have been of Venables during the struggles, and answers whether Venables might have to make changes to his staff -- particularly the defensive side, which has struggled mightily with several former Clemson staffers (Ted Roof, Todd Bates, Miguel Chavis) running the show.