Episodes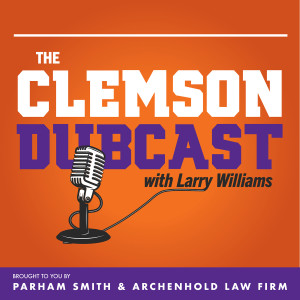 Thursday Feb 23, 2023
Thursday Feb 23, 2023
By age 22, Nic Brown had achieved rock-music stardom.
As the drummer in the band Athenaeum, a group that initially came together for a middle-school dance when Brown was in the eighth grade, he was touring the country and sharing the stage with major acts including the Foo Fighters.
From the outside, the trajectory for this pop-rock band seemed limitless as it had already enjoyed one of its songs rising to No. 14 on the charts.
And that's when Brown decided to quit the band and move to New York to pursue a career in creative writing.
Brown, now an associate professor of creative writing at Clemson, joins the podcast to discuss his recently-published memoir Bang Bang Crash.
Over the last nine years of living in Clemson, Brown almost never played the drums and was uncomfortable even discussing his musical past when it came up in conversation socially.
But writing the book, and now talking about it, brought self-discovery to the point that Brown is back to playing the drums again at his family's home near Clemson's campus.
Brown is the author of the novels In Every Way, Doubles, and Floodmarkers, which was selected as an Editors' Choice by The New York Times Book Review. 
He is the fiction editor of the South Carolina Review, and his writing has appeared in The New York Times, Oxford American, and the Harvard Review, among many other publications. 
A graduate of Columbia University and the Iowa Writers' Workshop, he has served as the Grisham Writer-in-Residence at the University of Mississippi.