Episodes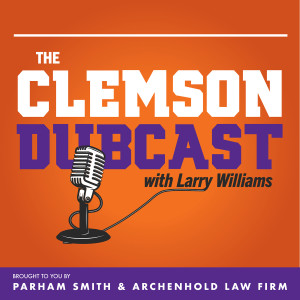 Friday Jan 27, 2023
Friday Jan 27, 2023
Todd Dodge is firmly in the inner circle of Cade Klubnik, and the same is true of Jay Mathews and Christopher Vizzina.
Dodge and Mathews were featured prominently in the recent series of articles at Tigerillustrated.com exploring the backgrounds of Clemson's two highly regarded quarterbacks.
This podcast presents the raw audio from the interviews of those two figures, conducted in late December.
Dodge, now retired, was a legendary Texas high school coach who completed his career at Westlake High School in Austin.
Mathews is the athletics director and quarterbacks coach at Briarwood Christian in Birmingham.